Antiques, Furniture & Instruments Screwdriver Sets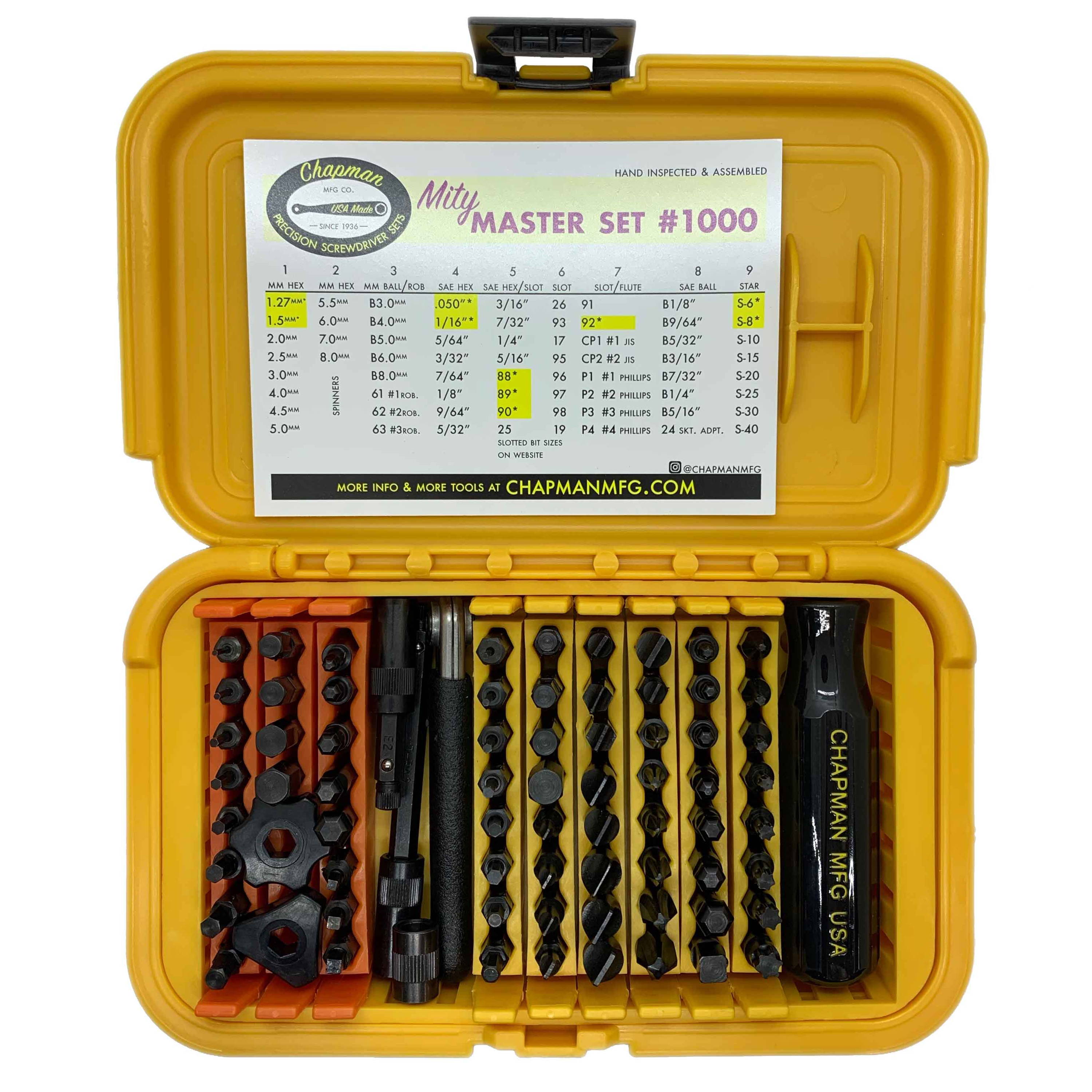 Antiques deserve the best, so check out the best set we make - the Mity Master Set!
---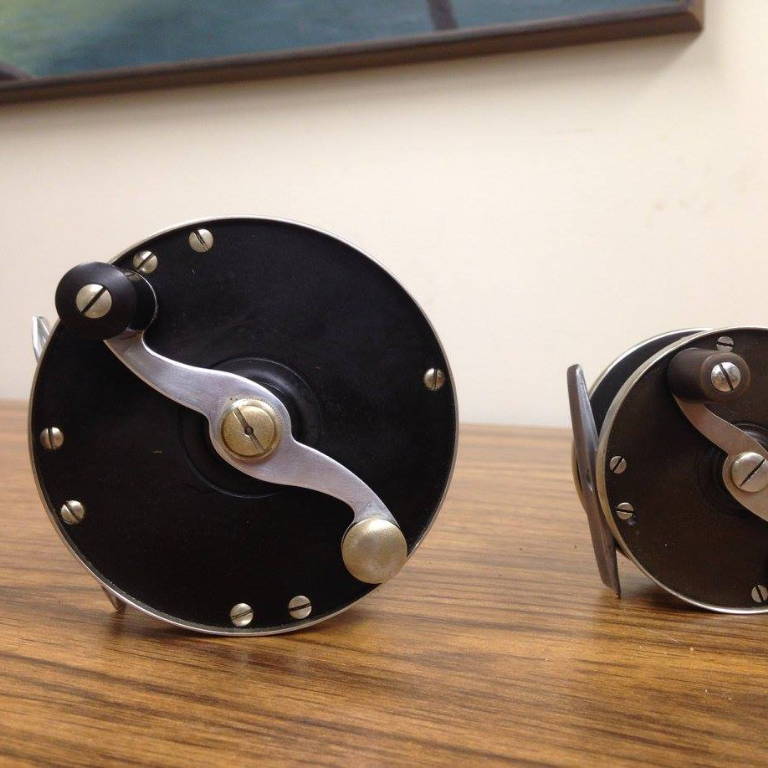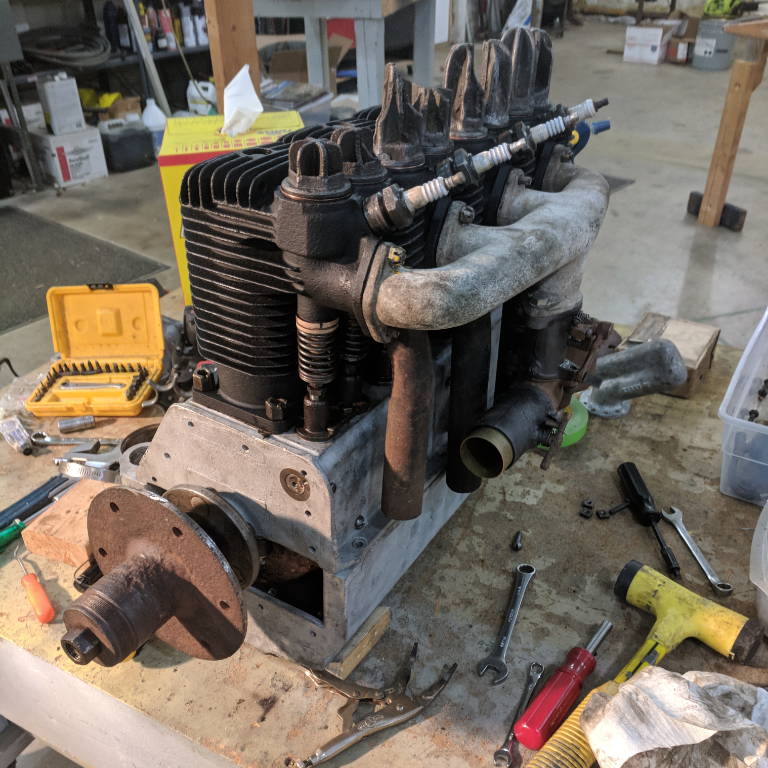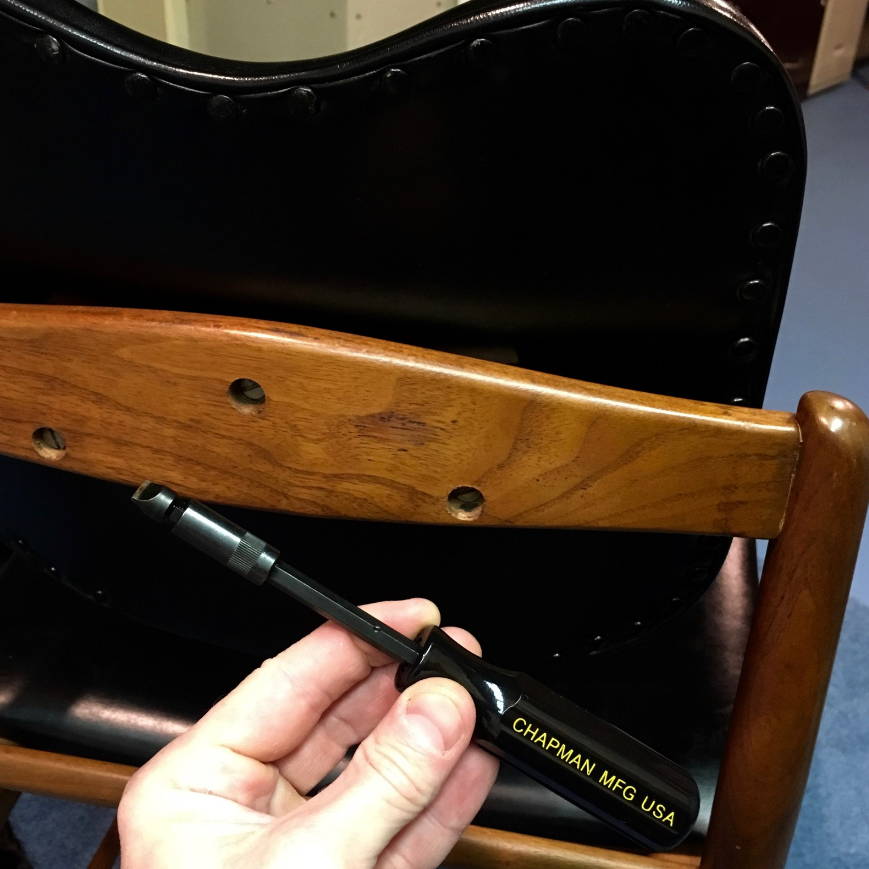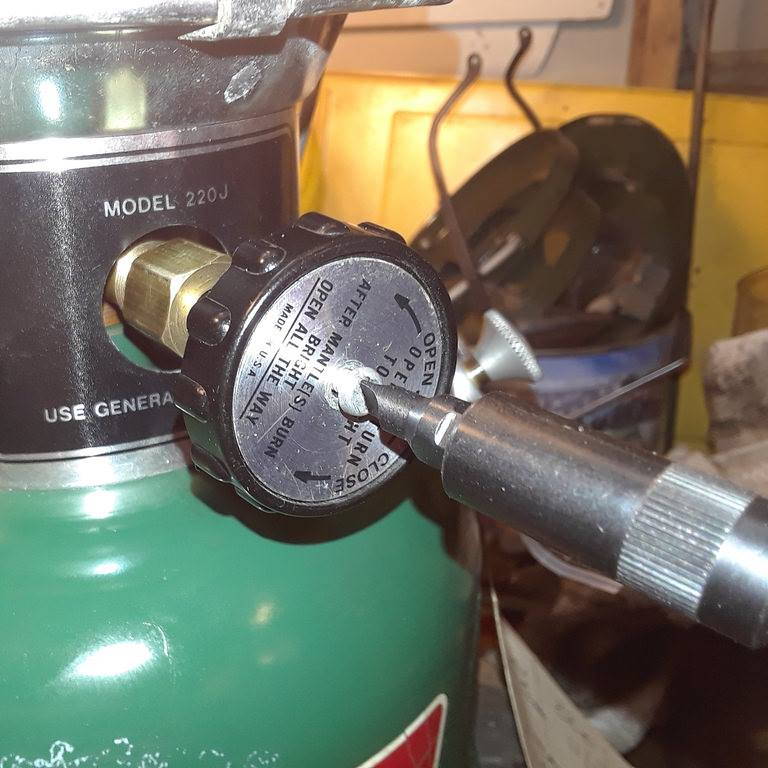 1890 Edward Vom Hofe fishing reels
1921 Heath Henderson aviation motor
1950's mid century Greta Grossman chair
Antique Coleman camping lanterns
People love our kits for working on the following:
Steinway pianos
Coleman lanterns
Fishing reels
Antique motors/small engines
Furniture restoration
Telegraphs and military Communication equipment
Musical instruments
Antiques of all kinds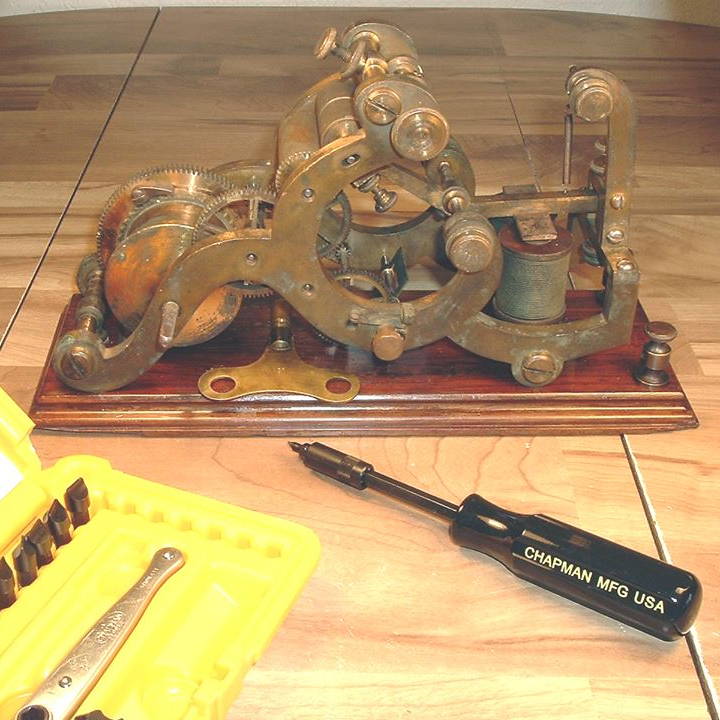 100+ year old Tillotson Register (antique telegraph)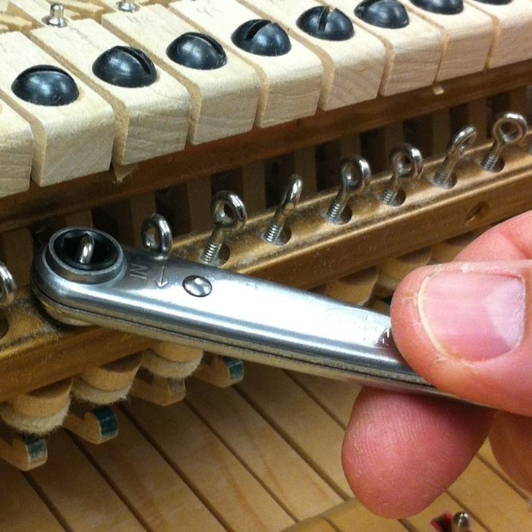 Chapman Bits Vs. Other Bits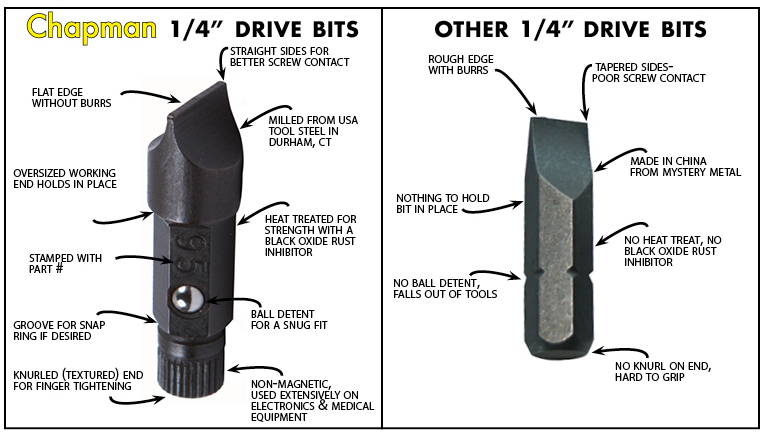 Chapman screwdriver bits are precision milled
It's a horrible feeling when you beat up a screw while tightening it with a poorly made screwdriver, and you know that screw is going to be difficult or impossible to remove without stripping it. Chapman bits are precision milled from US steel to tight tolerances, unlike many import bits which are made from compressed metal. Our SAE and MM metric hex bits have sharp corners and dead flat ends to bottom out in the screw and apply full torque to the screw edges and sides. Our slotted bits are gunsmith style hollow ground bits that fit the slot completely (unlike a typical tapered slotted screwdriver) and apply torque to the sides of the screw without marring it or camming out. More information on our bits
Chapman MFG Screwdriver bits vs. other screwdriver bits
Chapman bits are precision milled to tight tolerances with flat edges, sharp corners and no burrs for snug screw fit  
All bits are machined from USA steel and heat treated with a black oxide rust inhibitor finish
Each bit has ears/ring stops with ball detent to hold the bit securely in our famous midget ratchet, screwdriver handle or spinner
Bits have knurled ends for finger tightening and are stamped with the part #
Chapman bits are non-magnetic for use on electronics and PC boards
Chapman Gunsmith Style Slotted Bits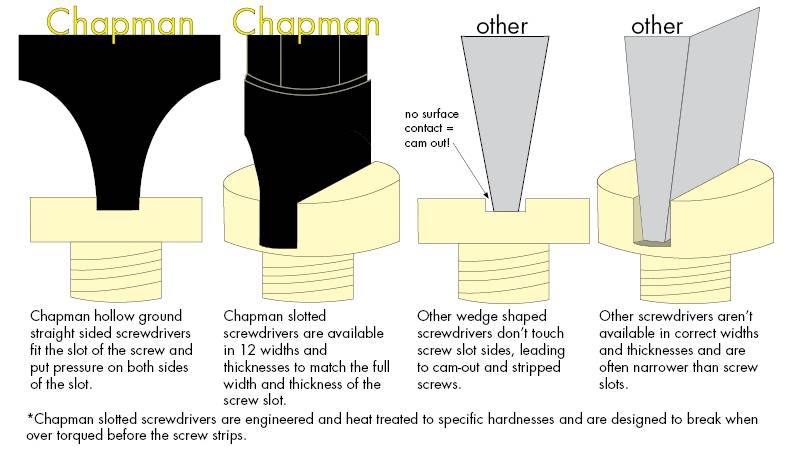 1. Each Chapman bit is designed for use within a specific torque range. Small bits are designed for less torque, large bits are designed for more torque. Chapman tools and bits are specifically engineered for hand use.
2. Chapman bits are tough and springy, not brittle. We use fine alloy steel heat treated with a black oxide finish. Each bit reaches its specified hardness that is not too hard to shatter or too soft to twist.
3. Our smaller bits - .05", 1/16" 1.5mm, 2.5mm & slotted CM-88, 89, 90, etc. - are designed to prevent damage in applications where the screw is more valuable than the bit. When excess torque is applied, our bits are designed to break before marring an irreplaceable screw. If a screw is seated so tightly that the bit starts to bend, stop immediately, additional force will break the bit, mar the piece or rip off the screw head.
4. Our famous Chapman Midget Ratchet provides approximately 4 times the leverage of a large screw driver. The ratchet provides more torque than small screws are designed for, so use gentle but even pressure to loosen small screws. A small size bit can be twisted if sufficient force is applied. Use the knurled ends of our bits or the spinner top to apply finger pressure.
Famous Midget Ratchet Reaches Fasteners in Tight Spots!
Chapman mini ratchet reaches screws in tight spots
Our famous offset midget ratchet is the heart of every Chapman set and provides two key benefits for machinists: It can reach fasteners that cannot be reached with a regular screwdriver, stubby screwdriver etc.; and once you reach the fastener, you can ratchet in place unlike a hex key where you're stuck removing it and re-inserting it into the fastener with each turn. Also, our midget ratchet is less than 4" long, has an 18 degree working arc, and provides up to 200 inch/lbs of torque (approximately 4 times the torque available from a large screwdriver) in a tiny space. Those specs are important when you're trying to remove a stubbon screw that doesn't want to budge, or to firmly snug screws on a toolholder so you know that tool isn't going to loosen up before wearing out. More information about our mini ratchet
Chapman Screwdriver Kit Versatility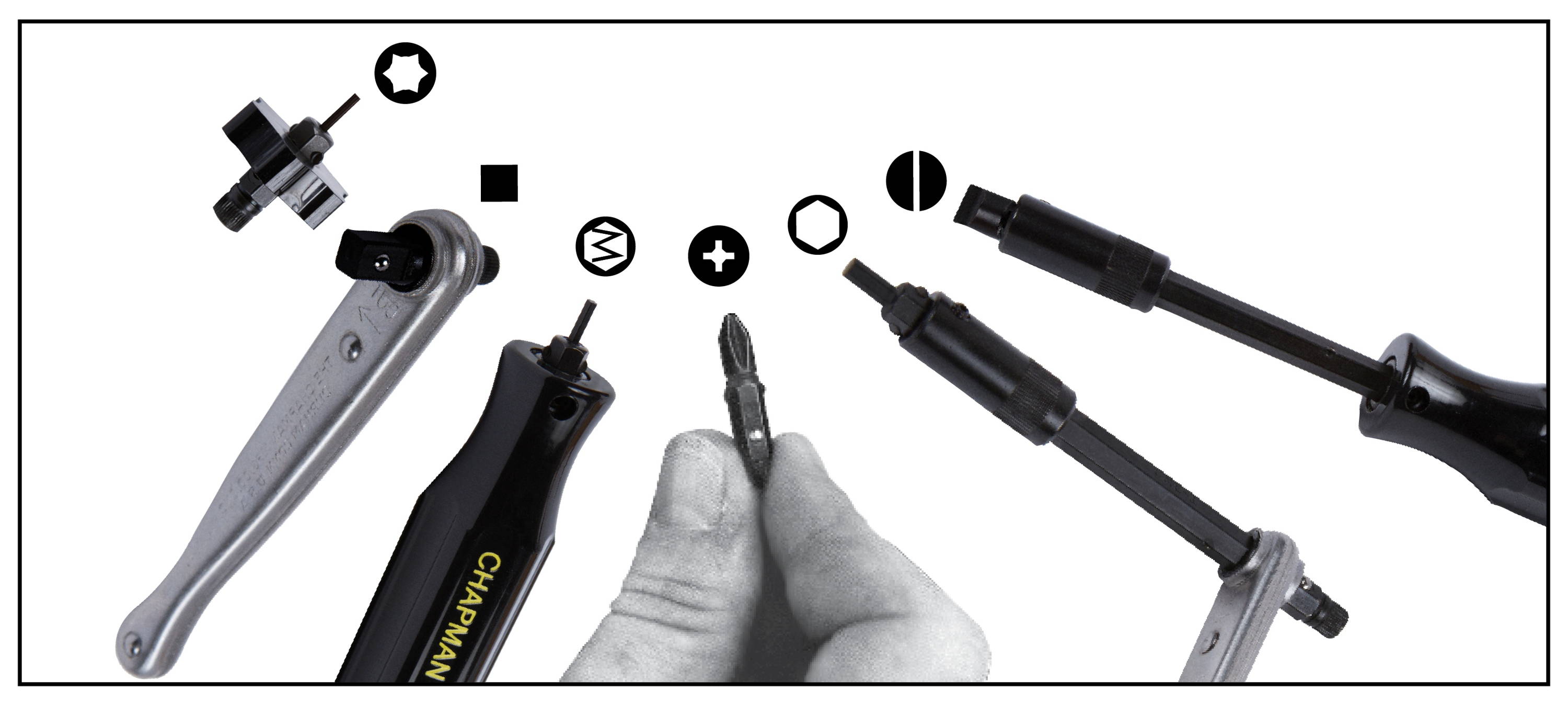 Guarantee: Chapman prides itself on the quality of our products. Our tools are guaranteed to be as represented and free of defects caused by defective materials or faulty workmanship.
In order to keep open stock part prices reasonable, we can not offer replacement of tools in use for many years (sometimes 30+) that wear out/break. Our warranty guards against defective materials and faulty workmanship. Tool replacement requires that faulty parts are returned to us with proof of purchase within three years. Our warranty does not cover products that are improperly used, abused or altered.
Chapman values the loyalty and dedication from our customers and will continue to bring you quality USA made products for years to come.