Famous Midget Ratchet
Rated for 200" lbs of torque
Exceeds the torque standards set by Military specifications
Unbeatable in tight spaces
Drive in or out by flipping the ratchet over
Non-magnetic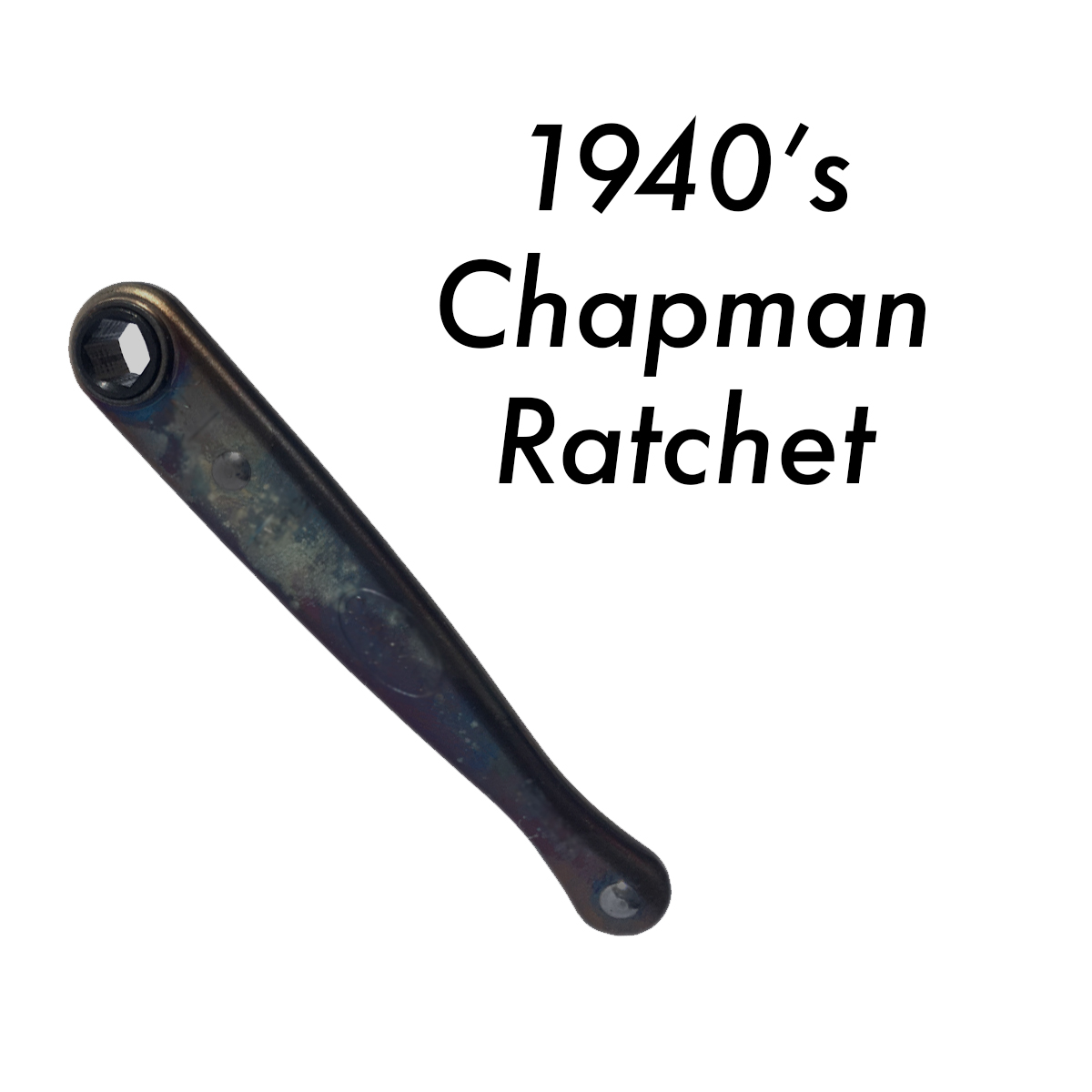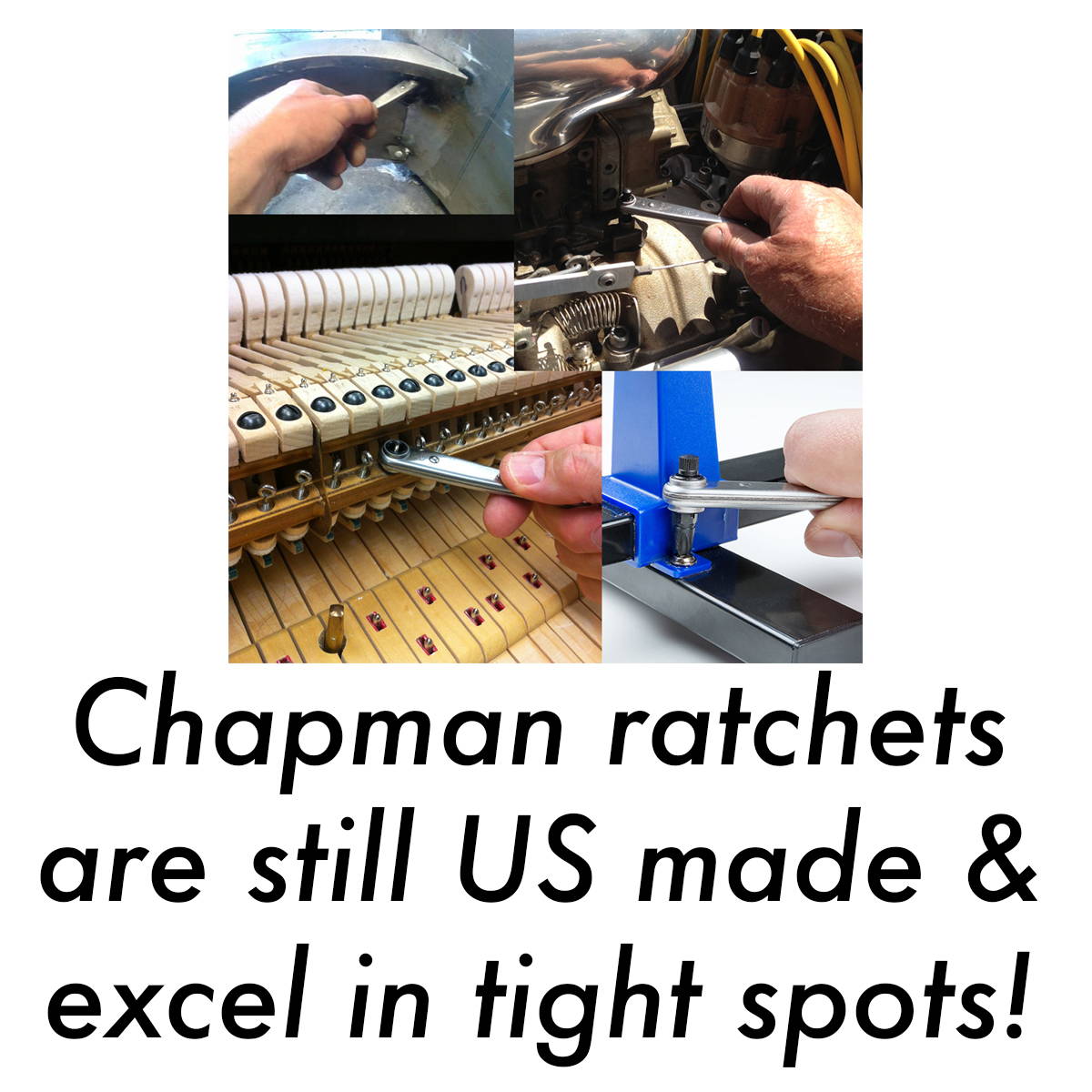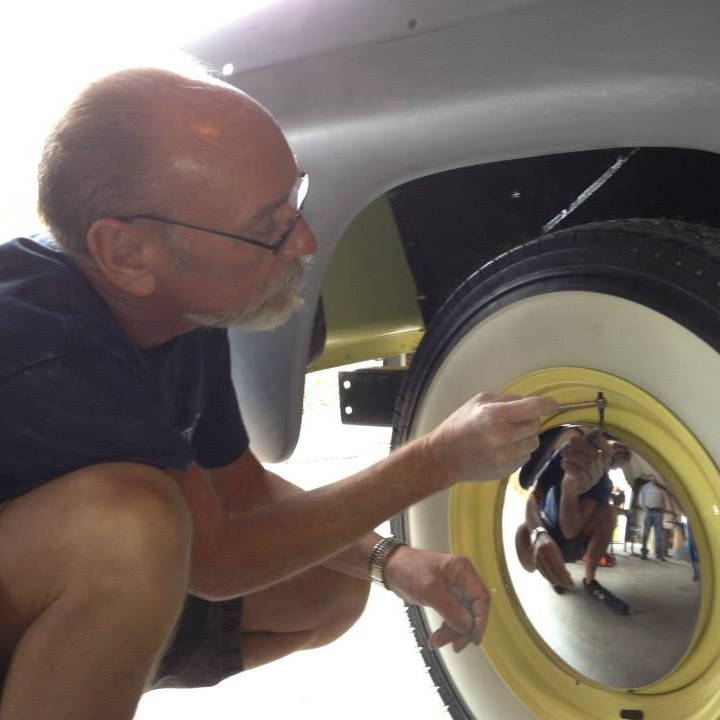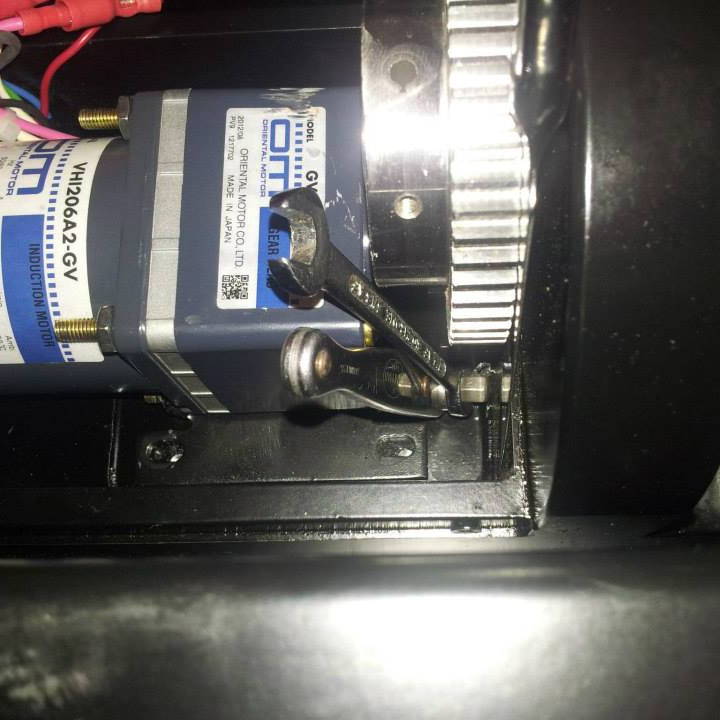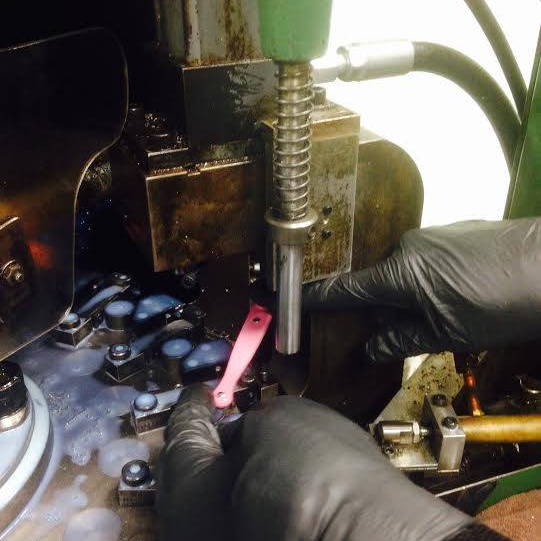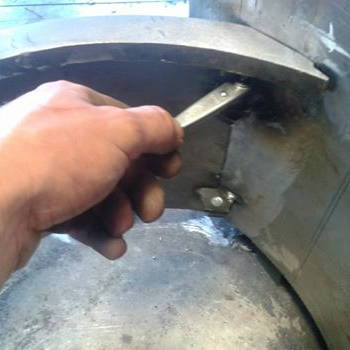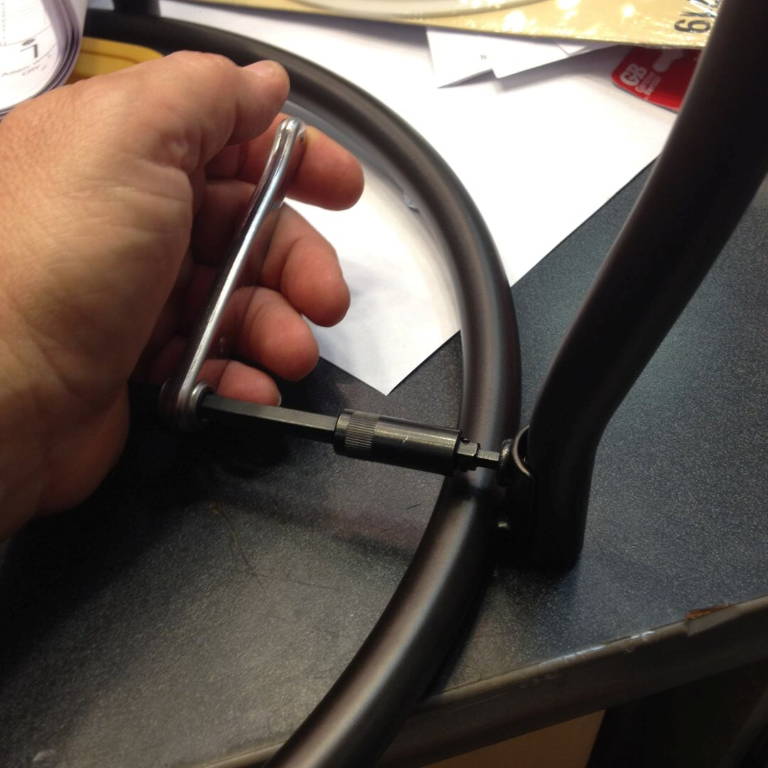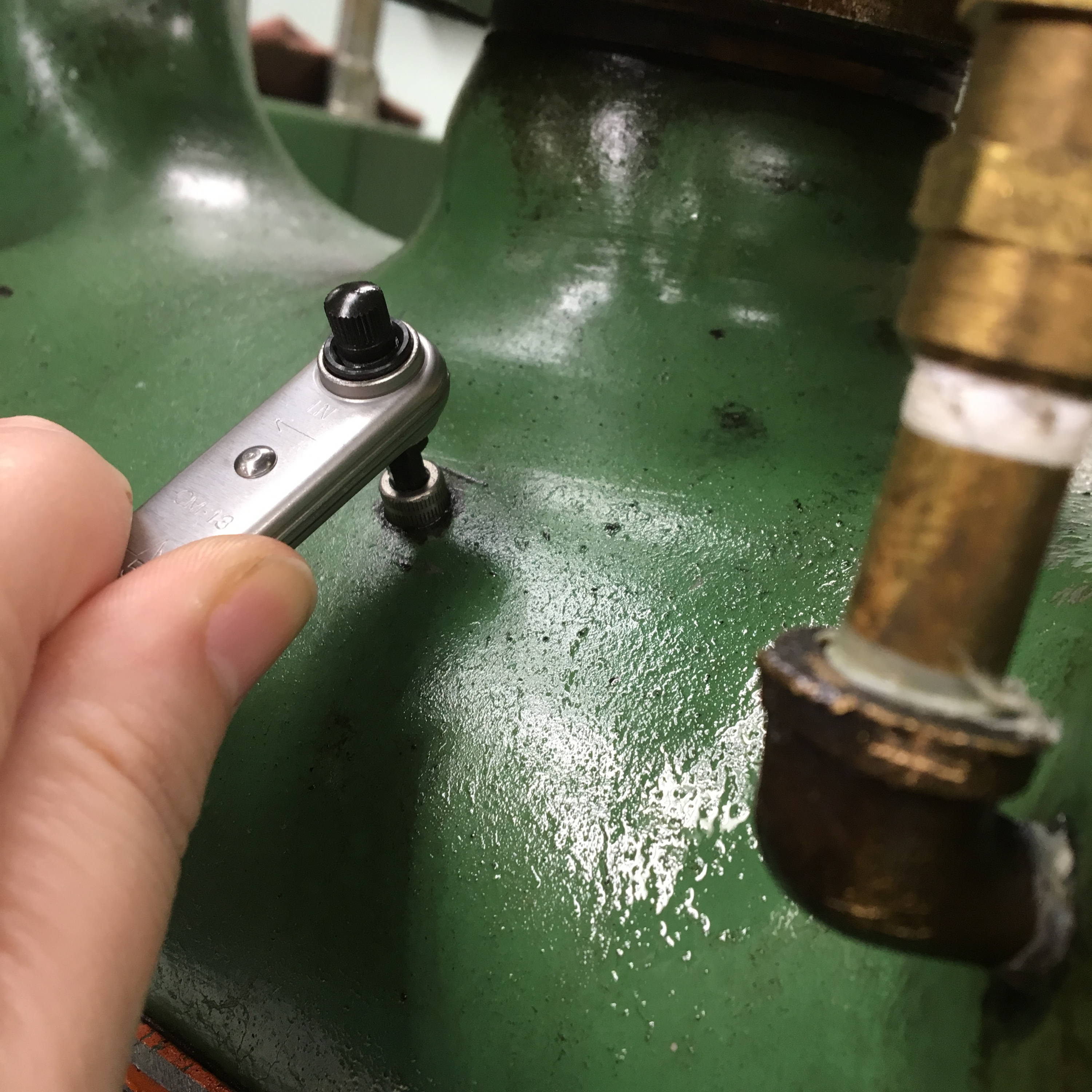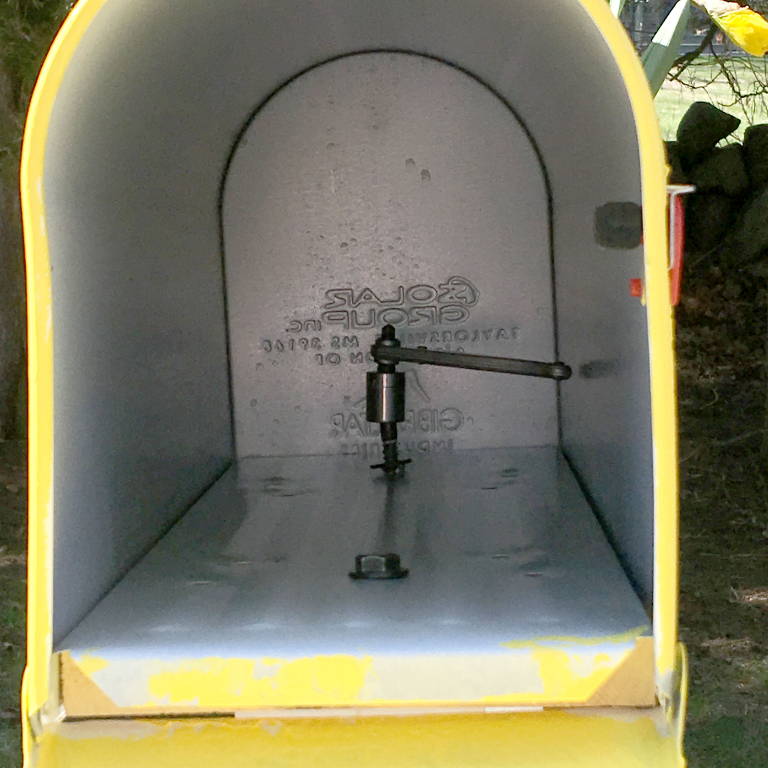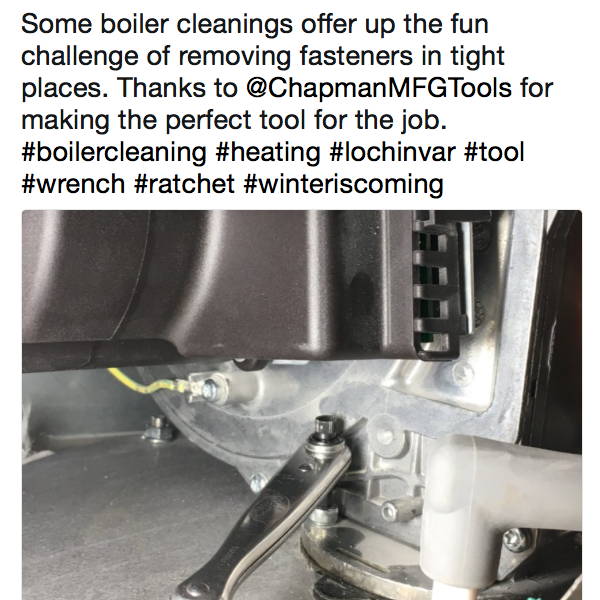 Guarantee: Chapman prides itself on the quality of our products. Our tools are guaranteed to be as represented and free of defects caused by defective materials or faulty workmanship. 
In order to keep open stock part prices reasonable, we can not offer replacement of tools in use for many years (sometimes 30+) that wear out/break. Our guarantee guards against defective materials and faulty workmanship. Tool replacement requires that faulty parts are returned to us with proof of purchase within three years. Our guarantee does not cover products that are improperly used, abused or altered. 

Chapman values the loyalty and dedication from our customers and will continue to bring you quality USA made products for years to come.