Chapman Manufacturing Co.
USA Made Screwdriver Sets - Since 1936
Shop Chapman Screwdriver Sets By Use
• Property is a NWF Certified Wildlife Habitat and has several native and pollinator gardens
• Recipent of 3 Green Circle Awards from the CT Dept. of Environmental Protection
• In 2010 Jay Leno, a long time Chapman fan, invited us to his Big Dog garage to film this video with Chapman owner (then General Manager) Tracy.
• US Military: Every branch from Apache chopper mechanics to the Navy since 1953
• Handypeople around the world! Read testimonials about our tools
Chapman Bits Don't Screw Up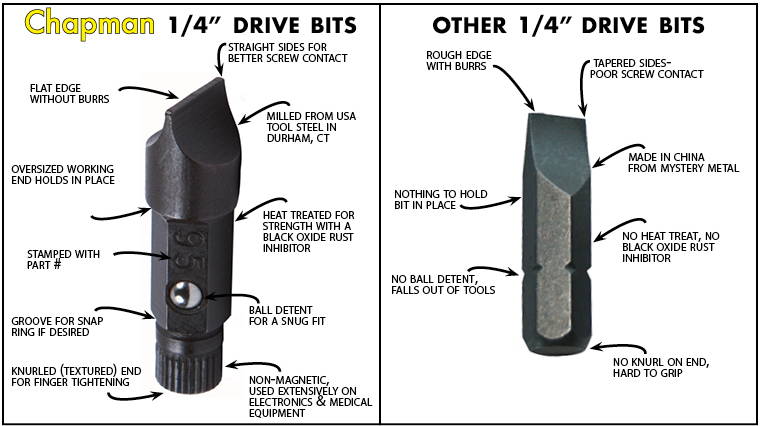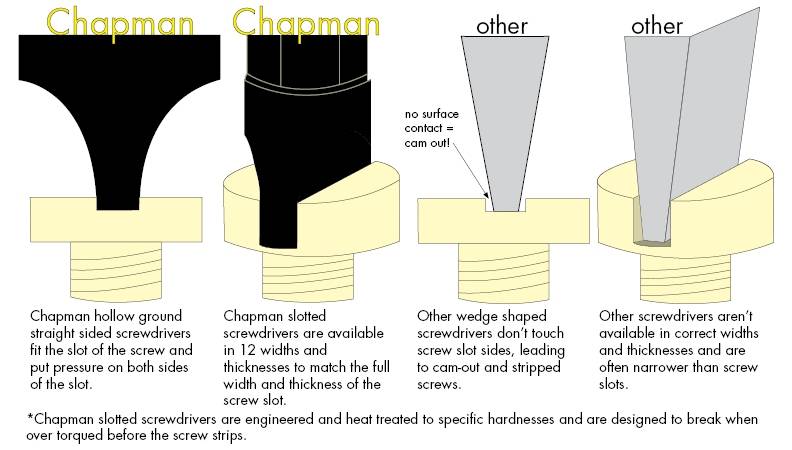 • Each Chapman bit is designed for use within a specific torque range. Small bits are designed for less torque, large bits are designed for more torque. Chapman tools and bits are specifically engineered for hand use.
• Chapman bits are tough and springy, not brittle. We use fine alloy steel heat treated with a black oxide finish. Each bit reaches its specified hardness that is not too hard to shatter or too soft to twist.
• Our smaller bits, .05", 1/16" 1.5mm, 2.5mm & slotted CM-88, 89, 90, etc. are designed to prevent damage in applications where the screw is more valuable than the bit. When excess torque is applied, our bits are designed to break before marring an irreplaceable screw. If a screw is seated so tightly that the bit starts to bend, stop immediately, additional force will break the bit, mar the piece or rip off the screw head.
• Our famous Chapman Midget Ratchet provides approximately 4 times the leverage of a large screw driver. The ratchet provides more torque than small screws are designed for, so use gentle but even pressure to loosen small screws. A small size bit can be twisted if sufficient force is applied. Use the knurled ends of our bits or the spinner top to apply finger pressure.
Our Famous Midget Ratchet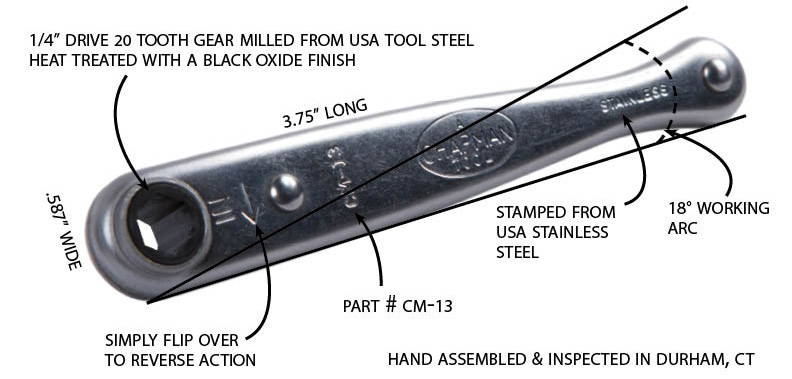 Our famous stainless steel midget ratchet provides about 200 in lbs of torque with a 20 tooth gear and an 18 degree working arc. We've been making our ratchets essentially the same since 1936. Chapman ratchets are designed to be used with Chapman bits. While they may fit other 1/4" Hex drive bits or extensions, they are not guaranteed to work as a universal tool. Made, hand assembled & inspected in Durham, CT from USA materials.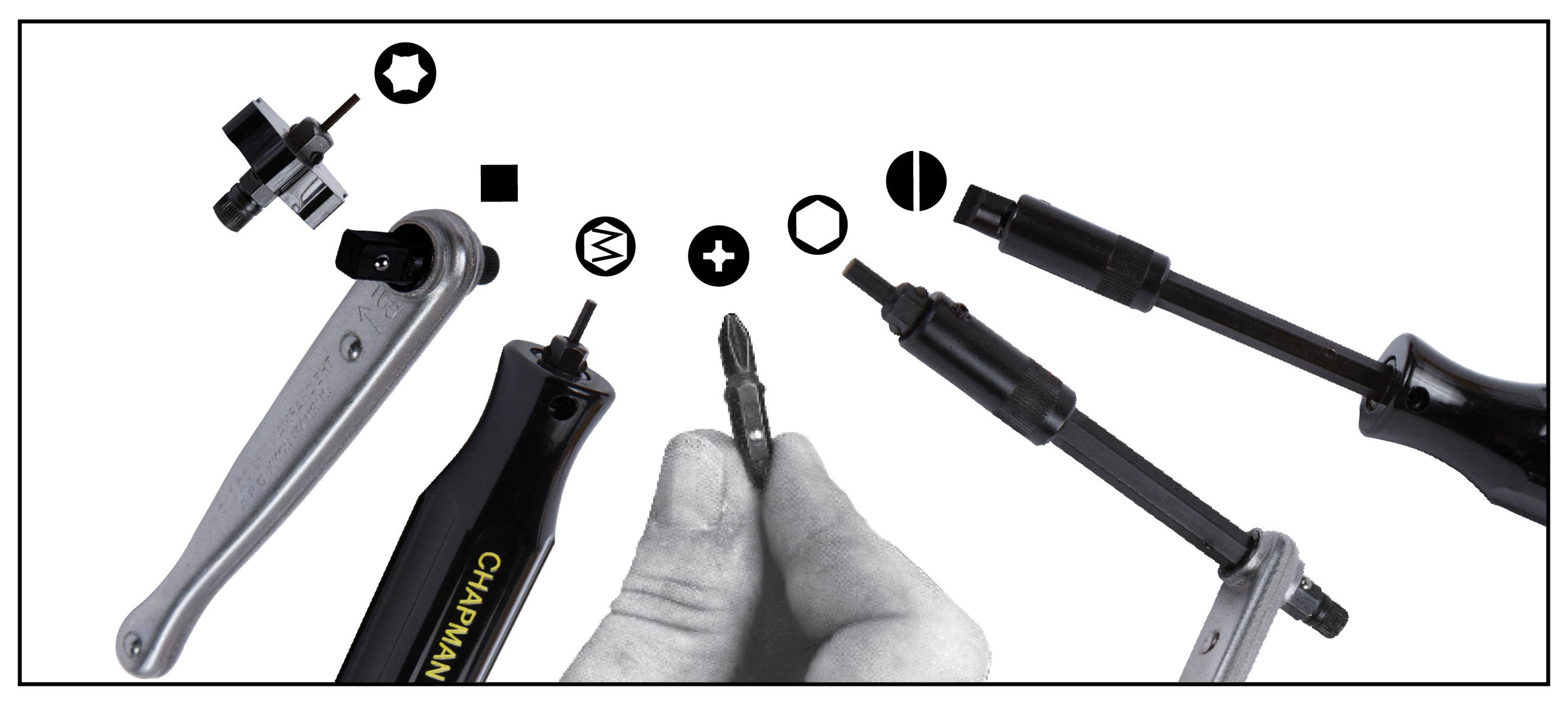 Guarantee: Chapman prides itself on the quality of our products. Our tools are guaranteed to be as represented and free of defects caused by defective materials or faulty workmanship.
In order to keep open stock part prices reasonable, we can not offer replacement of tools in use for many years (sometimes 30+) that wear out/break. Our guarantee guards against defective materials and faulty workmanship. Tool replacement requires that faulty parts are returned to us with proof of purchase within three years. Our guarantee does not cover products that are improperly used, abused or altered.
Chapman values the loyalty and dedication from our customers and will continue to bring you quality USA made products for years to come.